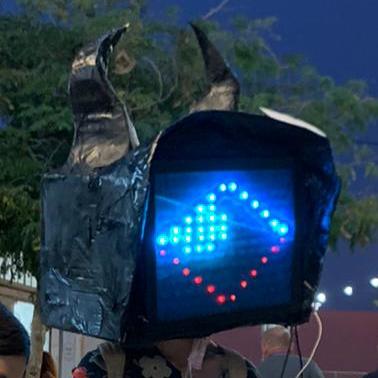 When I made my TV head, finding good guides and documentation for it was a challenge. Nowadays, I get messages from people around the world asking for TV head advice, and my writeup gets used as a tutorial for aspiring TV heads. Here's a gallery of TV heads by people who used my writeup to some extent and reached out to me!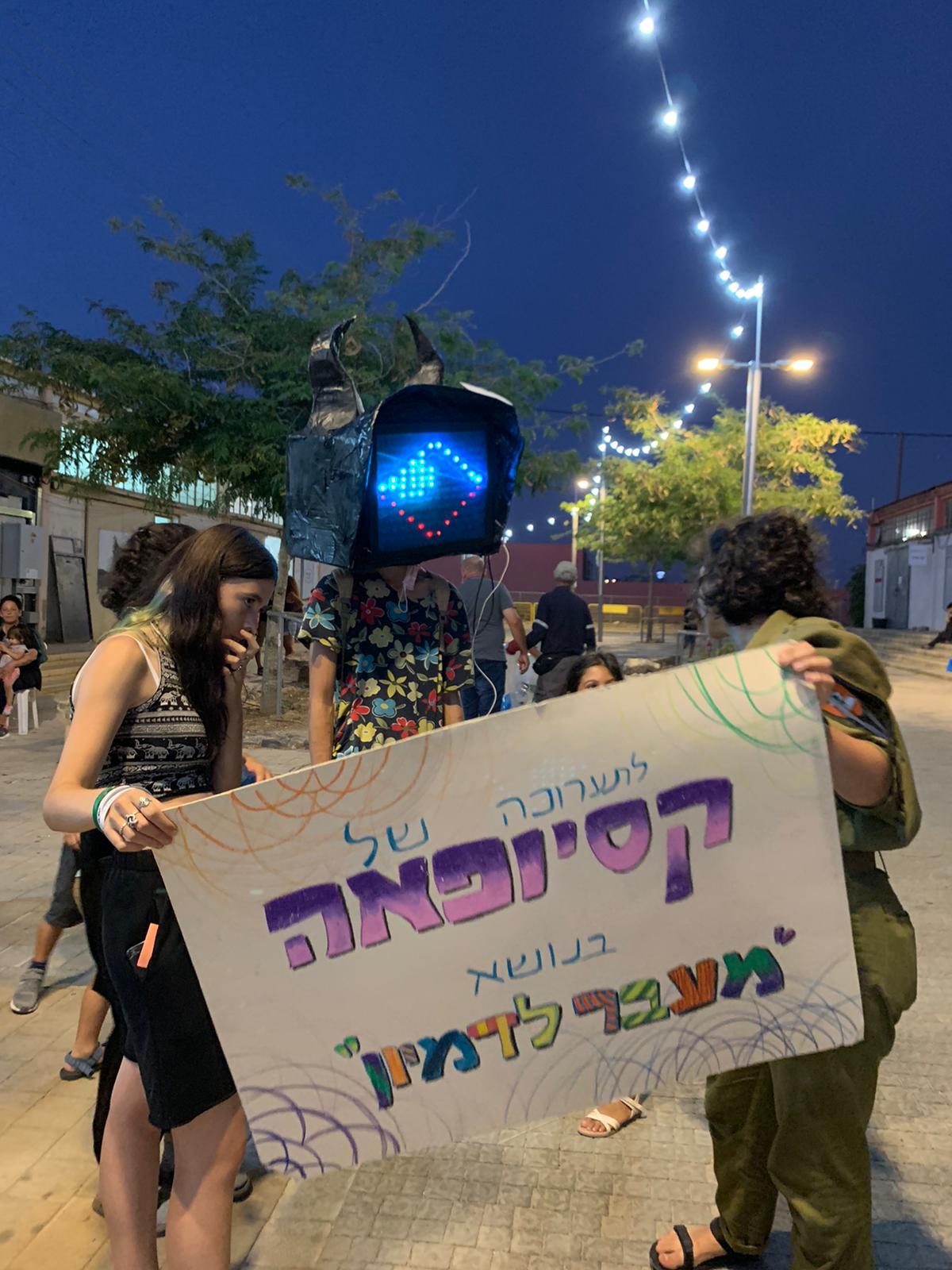 Leo was one of the first people to reach out to me about my TV head, in April 2021. They made the main body out of paper-mâché, along with those awesome horns and a clever hood-like bill that helps highlight the lights. Frankly, it looks sick as hell. See their writeup here for more information.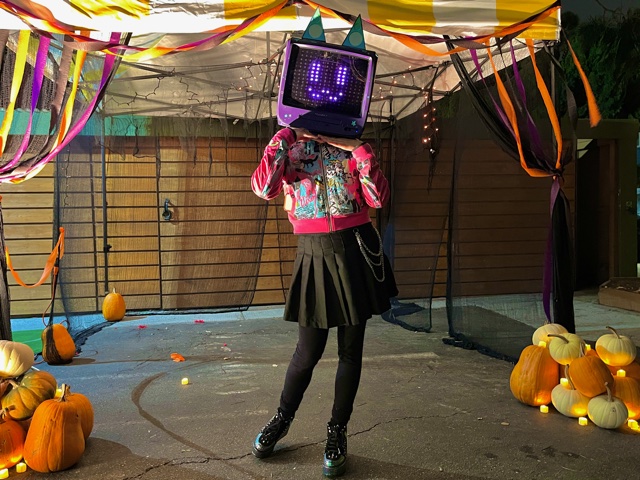 Gosh this one is cute. Obviously I love the colors! Here's more information from Cookie:
I learned a lot since this is the first time I've ever done any kind of arduino/electronics project before.

My matrix ended up being 15x18 pixels as that's how many would fit. The program I wrote for it is super simple since I wrote it last minute, but eventually I'll figure out how to make it display different patterns to take advantage of the entire screen.

The ears are 3D printed and they have Bluetooth pairable speakers inside! I also have a pair of old TV antennas that will eventually be attached to the sides to look like whiskers.
I'm especially impressed by those 3D-printed speaker ears. All around a great design!
This one looks so nice! I love the color scheme and decorations. Aurora Rose has something in common with me, Vivian Rose: we're both named after Rose Lalonde!

That's all for now! If you make a TV head using mine as a guide, I'd love to hear about it!

Send me a message on Discord (vivian#9409) or Mastodon or Twitter, or email me at [my first name]@[this domain].